Thank you Mills Haven Families for Your Generous Donations!
36 boxes later, we are packed up and ready to have the Strathcona Christmas Bureau pick up all the generous donations!  
Anti Bullying Week at Mills Haven
Our students at Mills Haven spent last week learning how to be kind and to stop bullying. 
On-Call Lunch Supervisors Wanted
Interested candidates are encouraged to apply for the on-call lunchtime supervisor position.
Interested candidates can obtain an application form from the MHV office.   
Safety First – No drop offs in the bus zone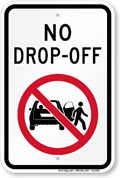 On days where the weather is inclement, there is the temptation to drop off your children in the bus zone.  Please use the drop off zone by the playground.  It is difficult for the buses to pull into the bus zones and it is hazardous to our children who are trying to disembark from the buses.  We have 333 families that come to Mills Haven School.  If all parents chose to drop off their children in the bus zone there would be chaos.  Bylaw may be contacted if individuals still chose to use the bus zone as a drop off zone.  Thank you to all the parents who drop off students in the designated areas.
Hot Lunches/Milk Program at Mills Haven
September is TBA.  Please go to https://millshaven.hotlunches.net to order hot lunches for your children. Our school access code is MHHL.   Just remember menus will open on the 1st of every month and close at midnight on the 15th of the month.
Mills Haven Wear
Mills Haven has clothing available to order online and 10% of the proceeds go towards the school.  Check out the website at http://millshaven.entripyshops.com/
Division News