District Notice
Email Outage for all EIPS Schools [FIXED]
Thank you for your patience. The EIPS email issue has been corrected.
Safety First – No drop offs in the bus zone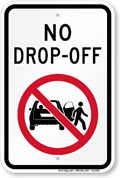 On days where the weather is inclement, there is the temptation to drop off your children in the bus zone.  Please use the drop off zone by the playground.  It is difficult for the buses to pull into the bus zones and it is hazardous to our children who are trying to disembark from the buses.  We have 333 families that come to Mills Haven School.  If all parents chose to drop off their children in the bus zone there would be chaos.  Bylaw may be contacted if individuals still chose to use the bus zone as a drop off zone.  Thank you to all the parents who drop off students in the designated areas.
Twelve Days of Giving
12 Days of Giving - Items desperately needed by the Christmas Bureau
Since 1979, the Strathcona Christmas Bureau has been bringing the joy of Christmas to those less fortunate. Each year, they provide those in need with a hamper of food and gifts. The contents of the hampers are collected through the generous donations of Strathcona County's residents and businesses. 
Mills Haven School is joining with the Strathcona Christmas Bureau to celebrate the season with our 8th Annual "12 Days of Christmas, Mills Haven Style". We will be collecting food and gifts which are in high demand at the Strathcona Christmas Bureau. We will start collecting on November 21st with the First Day of Christmas. On that day, each class is responsible to bring in a a package of Pull-Ups; the second day each class needs to provide two packages of diapers; the third day each class is responsible for three gifts for Dads and so on. Here is a list of dates and the goods that each class needs to provide. Remember to check the expiry date!  All giving is voluntary.
 If at all possible, please avoid glass containers.
Twelve Days of Giving
1 pack of Pull- Ups for a kid in need – November 21 (size 4-5T boys)
2 packs of diapers – November 22 (size 5 and 6)
3 gifts for dads – November 23 (items Dad's would like)
4 gifts for seniors – November 24 (puzzles, colouring books and pencil crayons, gloves, socks)
5 cans of stew – November 27
6 jars of toddler food – November 28
7 jars of baby food – November 29
8 cans of tuna – November 30 (or ham, salmon or chicken)
9 boxes of pasta – December 1
10 jars of pasta sauce – December 4
11 cans of chili – December 5
12 thoughtful items– December 6 (whatever you find that you think someone in need would like)
Each day we will feature guest singers who will sing the Mills Haven version of the 12 Days of Christmas on MHVETV. 
Hot Lunches/Milk Program at Mills Haven
September is TBA.  Please go to https://millshaven.hotlunches.net to order hot lunches for your children. Our school access code is MHHL.   Just remember menus will open on the 1st of every month and close at midnight on the 15th of the month.
Mills Haven Wear
Mills Haven has clothing available to order online and 10% of the proceeds go towards the school.  Check out the website at http://millshaven.entripyshops.com/
Enhancing Literacy and Numeracy
As part of Elk Island Public Schools' (EIPS) ongoing efforts to enhance the literacy and numeracy of students in all grade levels, the Division is once again planning to administer two assessment tools during the 2017-18 school year—STAR 360 and Math Intervention/Programming Instrument (MIPI). The tools focus on literacy and numeracy, are digitally based and offer an opportunity for students to demonstrate their learning. The goal: to provide timely information to teachers, help enhance classroom instruction and ensure student learning needs are identified.
In September and May, EIPS students in grades 2 through 12 will complete the STAR 360 assessment, which evaluates reading comprehension. Grade 1 students will take the STAR 360 exam in October. The assessment takes approximately 20 minutes and can be taken on any digital device. Also in September, students in grades 2 through 10 will complete the MIPI assessment, which is a mathematical screening tool used to inform teachers about a student's math skills. For students in grades 7 through 10, the MIPI takes approximately 50 minutes and for students in grades 2 through 6 it takes approximately 20 minutes. The results of each offers the teacher a clearer picture about a student's learning needs and helps determine if subsequent instructional planning is required.
The scores of the assessments are not used towards a student's grade and there is no need to study ahead of time. They simply provide the teacher with information to better understand where each student is in terms of reading comprehension and mathematical ability. If, after analyzing the results, it's determined a student can benefit from extra support, the teacher will contact the family to discuss possible support strategies.
For more information about the Division's STAR 360 and MIPI assessment tools, contact Deb Barron, director of Learning Supports, at 780-464-3477.
Division News